Purchase tickets up to the first concert and SAVE! Additional discount with 5-concert package!
Tickets can be used for any concert in the season (except specially priced events).
Ticket purchases are non-refundable.
Online
e-Tickets are valid only for the concert indicated. Tickets for "Will Call" orders placed online can be picked up at the box office.
Mail Order
Tickets for orders received before August 20 will be mailed in early-September. Late orders can be picked up at the box office at the first concert.
In Person
Tickets are available starting September 1 at the following locations
Customer Service Desk in Smiths (Los Alamos, White Rock)
Box Office (1 hour before a concert)
Free Youth Tickets
LACA offers free youth tickets (ages 6-18) in order to foster the love of classical music in the next generation. Youth tickets can be ordered or "purchased" the same way as adult tickets. These free tickets are made possible with the help of your generous donations.
Note: As a courtesy to the artists and other audience members, children under 6 will NOT be admitted.
Free Tickets for Music Educators
The Los Alamos Concert Association is pleased to offer free tickets for our 2023-24 concerts to all music educators in Northern New Mexico. We are extending this offer to both school and private instructors. If you are a music educator, please register your details with us using the form on the Contact page (When you select Yes for Music Educator you will be prompted to fill out some additional info). Your free tickets may be picked up at the box office under the "will call" category on the day of the concerts. As noted above, your young students can attend concerts for free as well.
Receive emails from LACA, get reminders of upcoming events and information about subscription discounts.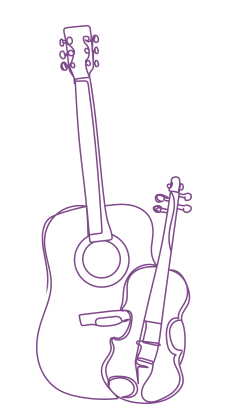 Presenting World Class Artists since 1946.